System Log
The system log contains information on background processes and errors that occur asynchronously. You can view the system log by going to the /systemlog.aspx page. The log consists of multiple lines listed chronologically. Often the messages are cropped to fit on the screen and can be expanded by clicking the ellipses.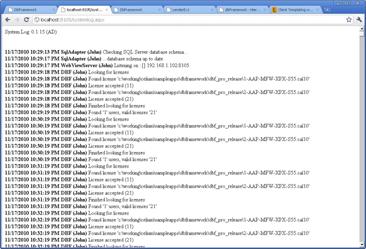 Figure 91: System log screen
<!- Forum Post? -->
---
Please post all questions on the support forum. Thank you.